Friday and the first day of spring....and the night of a crop. Thankfully, there is not too much going on today. Hopefully I can get things ready pretty easily. Clean the bathroom and kitchen, bake brownies or cake, set out sodas and pretzels...
But first, let's finish up the Sweet Baby lay out.
1)Choose where your pictures will be. I just laid out brown cardstock as place holders, rather than juggle pictures around.
2)Lay out the squares in a pattern around the cardstock. I laid it all out first and then glued it down when I liked how it looked. No rulers, just eye it as best you can.
3)Using
Kaisercraft
rhinestones in
aqua
, and a dinner plate as a template, I out a circle around the whole thing.
4)Finally, I cut a title using the Opposites Attract cartridge frfom my Cricut Expression.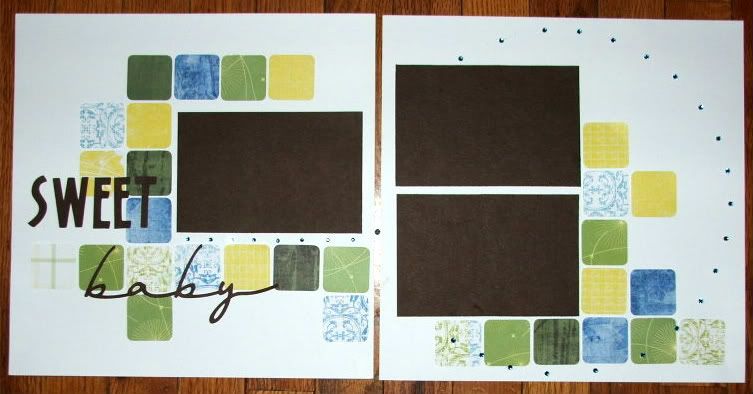 Voila! hope you like it! I will be designing the classes for April, May and June this weekend..I'll be sure to take pictures of those for posting later this summer.