Sorry I can't get on every day, but it gets so busy trying to run my family AND run my store. It's no wonder, I don't have time to pee until dinner sometimes, and I realized I only ate one meal today...
Anyway, I taught this layout to the ladies out in Blue Bell the other night, and they did a great job! So easy...the hardest part is cutting out all those squares. Speaking of which.
OK, remember when I said you wanted to get about 6 coordinated papers? Well, you're going to cut about 6 - 10 one and a half inch squares in each color, then corner round the squares. Some of the papers I used were just scrap, but others included
GCD studios Sonata
,
Sunset Silhouette
and
Zen Bamboo
.
(Hint, the George cartridge for the Cricut Expression here at the store will cut corner rounded squares. Remember, you can use the Cricut for just a $1 all night at
Friday night crops
).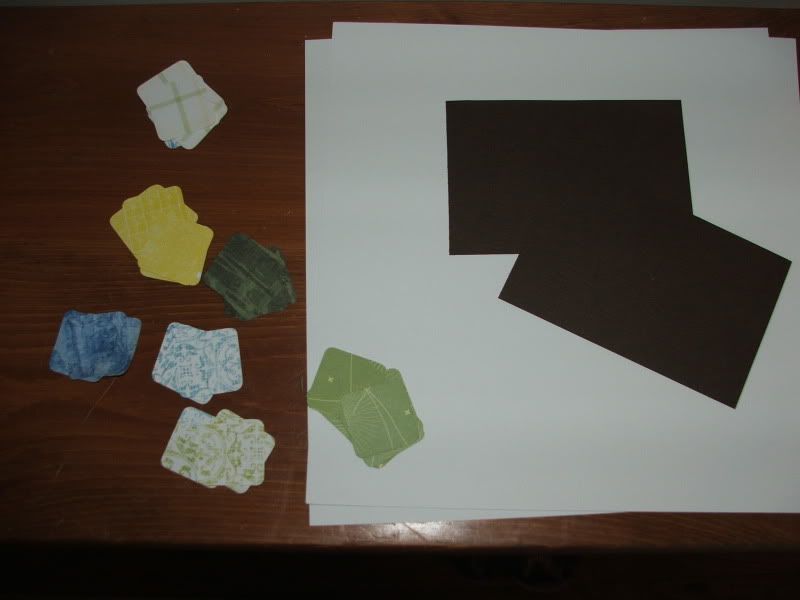 Next installment? Laying it all out.