Tinting clear rhinestones with alcohol ink
:
OK, Here is a step by step on how I dyed the rhinestones. I learned this from Tim Holtz - check his website for amazing how to videos (and then come back to me to buy the product!)
Step 1.
Get your bling, alcohol ink, a q-tip and some blending solution. The blending solution will let you lighten, blend or take off the alchohol ink.
Step 2.
Carefully (a little goes a long long way!) add a drop of ink to coat the rhinestone.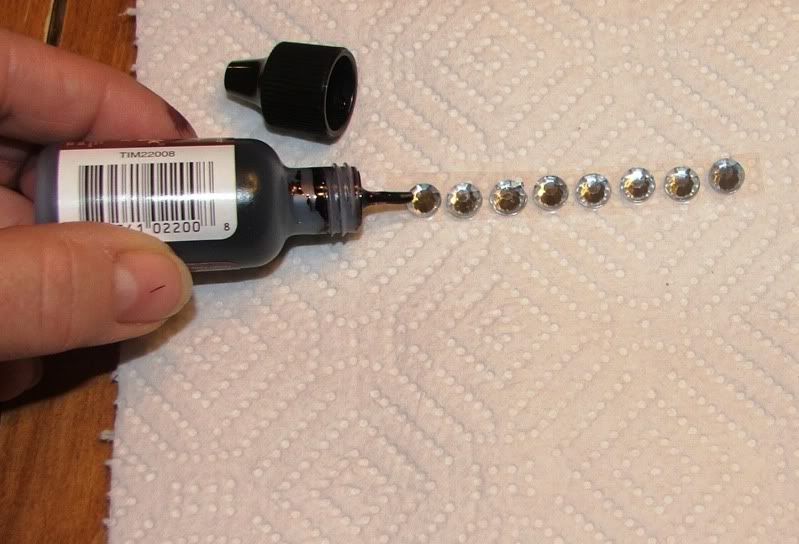 Step 3.
Let it set for just a minute
Step 4.
Start to blend the color. If it's too dark, use some blending solution on a q-tip to lighten. If you want more color, add another drop!
Step 5.
Voila! Beautiful jewel tone rhinestones in just the right color!
There you have it kiddies! To read my entire newsletter,
register on my site
as a user or email me directly at
shelby@scrapwithshelby.com