I really want lots of people to get a chance at the card kits...
Found this on BHG and thought they were all GREAT way to use leftover scraps (can you tell I am cleaning out my stuff these days?!)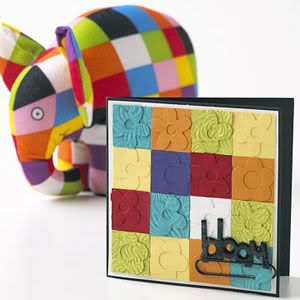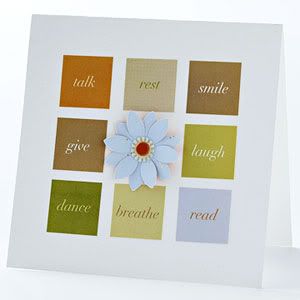 On to store business....
I was dismayed to see half my flutter butter was destroyed. UPS dropped the box on the corner and the corners on about 6 reams are all bent in. I find it difficult to ask customers to pay .85 (it's actually .92 - I run a standing discount on Bo Bunny) when it's not perfect. So new stock is on the way, and UPS is coming out "to inspect it." Whatever....dude, you 've been delivering here for 2 years, you can't figure out by now, and all the claims, not to drop the box?
Don't mind me...I was just hoping to play for my mom's night out in 2 days. I have my very own group of lovely ladies whom I've been scrapping with more and more. It's so nice to be able to work as an equal, not as the teacher or as the store owner. We all ask each other's opinions and enjoy good conversation. While most are used to that at a crop, for me, it's a luxury.
The new My Mind's Eye is coming today or tomorrow (yes, I will post on the web soon) so maybe I will play with that instead? Dinosaur boy theme is just
TOO CUTE
. I've linked the mfg here so as I add the new lines, they will come up. SOme I've had for awhile,just haven't had the chance to get on the web.