I'm giving you a jump on the Oct contest. I'm thinking some nice Prima would be a great prize, right?
Our household has made a concerted effort to "go green". To that end, I have always tried to help my customers make the most of their money. So I am combining the two...
Make a page, altered item or project "recycling" something from your scrapbooking supplies. I have two examples:
For this one, the "journal box" is actually the backing from the stitched sassafras lass flowers I used on the layout.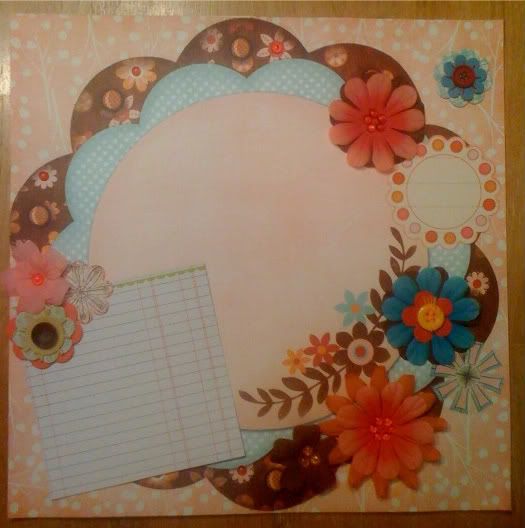 For this example from Prima, they used the green packaging cards. (I am so doing this, I have the indeed flowers and paper here in the store, I have the pebble centers and the pretty butterfly, and those white flowers were just ordered and are on their way)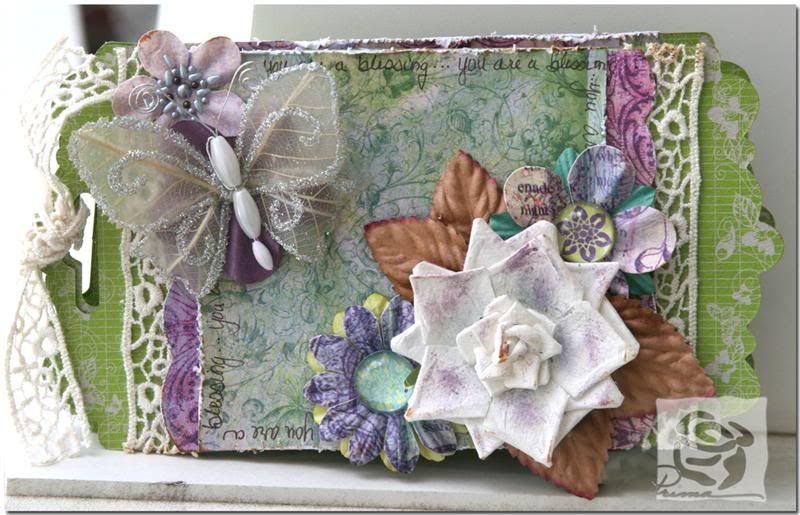 Due date is Nov 1 to either email me a photo, post it here or show me in the store. Plastic wrap, mfg strips, packaging, old scrap bags... anything that you can recycle into something new is acceptable. The more creative in your recycling, the more points you get.
Good luck!